Getting engaged is an exciting time for everyone involved. You're either presented with a ring, or offer one to your beloved, or go shopping for one together. Then there's the 'obligatory' Facebook status change, and drinks with friends and family to celebrate.
You begin looking online for venues, thinking of dates, and might even draw up a spreadsheet to work out your budget. All in all, it's a huge life change that is surrounded by excitement, planning and, frankly, showing off.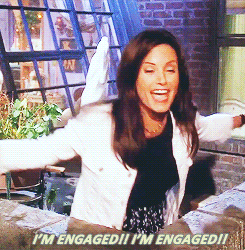 But not in lockdown. If you're a bride-to-be who got engaged before or during the pandemic like Love Island's Laura Whitmore, you're in a certain group that's never had this experience before.
Even when lockdown restrictions lift, as they are in many countries around the world, it won't suddenly be wedding time. I know how this feels after saying 'yes' on February 14 2020, just before social distancing restrictions began in the UK and while others were already in place worldwide.
But being in lockdown doesn't stop women like me from plotting their wedding. While, of course, it's bittersweet to not be able to share the news in person with friends and family, visit venues and florists, there's plenty to keep a bride-to-be busy during socially-distanced times.
1. You'll be sharing your ring on social media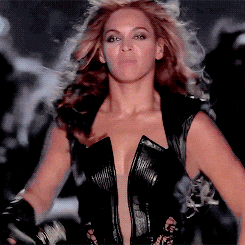 The moment you've waited possibly years for is here – seeing 'the girls' and showing off the ring. But it's not possible now. Even when you can meet up with people, you'll probably be showing them your bling from a two metre distance.
So until then it's close-ups on video chats and sending WhatsApp pics. You make sure to lift your glass with your left hand when you chat to friends, of course…
2. You'll indulge in bridal show marathons
OK, so you might have been doing this anyway (me? Couldn't possibly comment!) but Say Yes to the Dress is your TV equivalent of dress shopping.
You can 'Ooh' at the ones you like, gasp at the ones you don't and then spend the rest of the day googling the brands you liked to see where your nearest stockist is.
No, you're crying at Gok Wan helping women find their perfect dress… or famed Irish wedding planner Franc building brides' confidence in Say Yes to The Dress Ireland. In fact, with 90 Day Fiancé also on its schedule, you might find you lose whole days watching TLC.
Then there's The Wedding Fixer, which follows a bride and groom who are close to the big day but having some issues with the planning. See also: Wedding themed films. Father of the Bride is a classic, or Sex and the City for fashion inspo.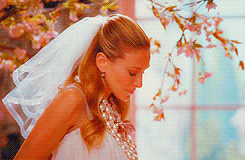 3. Instagram lives with wedding planners are a must do
Talking of wedding planners, another rabbit hole you can go down and spend a good chunk of your day involved in are Instagram live chats. While you can't plan that much, you can hear from those who plan – in real time.
You tell yourself you'll just log on for a few minutes, but before long you're asking questions and wondering if you need a DJ and band, or just a DJ, or maybe a string quartet and a DJ…
4. Pinterest
Your Pinterest boards and bookmarks read like a bridezilla's manifesto, you've scoured the internet for venues and even reached out to a few to find out when you can view them.
You've researched 'spring wedding' and 'autumn wedding' to prepare yourself for the fact that, post-lockdown, you might have to tie the knot at a different time of year to the one you planned.
5. Hen do WhatsApp

Yes, you've considered it. Thankfully for the bridal party, you've resisted so far!
After a few glasses of wine, you send the odd photo of a bridesmaid dress or tiara to selected friends… and talk about the day when you'll go dress shopping together.
6. You might just do some preliminary shopping…
Online shopping is still available to you, so while you can't go 'actual' dress shopping you might, like me, purchase an 'evening outfit' for the big day in a bridal sale.
You have baskets online filled with different things you are considering (surely those Louboutins on Net a Porter will go in the sale eventually?). And if the items you buy aren't quite right for the big day, they can be for the hen, or you can sell on Ebay to pay for the next 'wave'.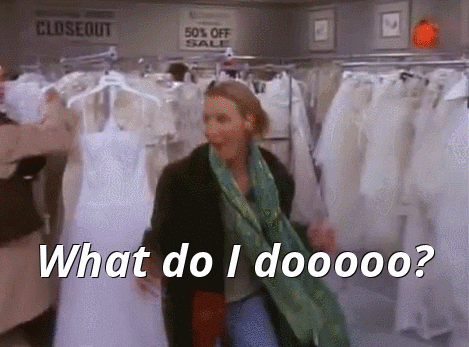 7. Dreams
Yes, you'll dream. Many of us are having vivid dreams during the pandemic, and none more so than a new bride-to-be. The best thing to do here is have a notepad by the bed so if 'dream you' has a great wedding idea, you can write it down as soon as you wake up.