If you've been labouring during lockdown, spring cleaning and having a good old clear out, chances are you've come across the odd bottle of booze you'd completely forgotten about.
Something strange looking you've never been coaxed into opening, or a crucial cocktail ingredient that's never seen the light of day, until now.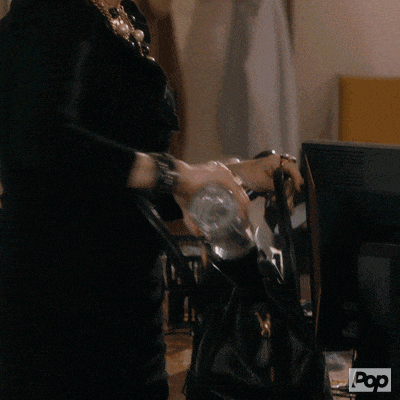 As we all know, there's nothing nicer than a skilled barman fixing a drink and taking the mystery out of white and dark spirits that grab you in a glitzy bar, but they may make you frown when you're rummaging through the cupboard.
To make the most of those reclaimed spirits, we've wheeled out the drinks trolley and put on our chef's apron to help you shake things up a bit…
1. Cognac: That old snifter is a summer saviour
Cognac is having a moment and those notes of dried fruits and mouthfilling flavours of candied orange and spice work brilliantly in cocktails. Pour Cognac over ice, top with ginger ale and garnish with a slice of lime for a deliciously refreshing, sweet and spicy long drink.
2. Sherry: A sommelier's and cook's best friend
Sherry is just as food friendly as a glass of vino and this versatile Spanish gem works like a dream in a variety of recipes, as well as on the side. A dry fino sherry (the white one) will make any soup or seafood taste better and amontillado or oloroso (the dark, amber ones) lend themselves to pasta, steak and mushroom sauces with their complex notes of caramel and nuts.
3. Dark rum: Distilled sugarcane signals a daiquiri
A go-to recipe while social distancing, take 50ml dark rum, 15ml lime and 10ml sugar syrup (equal parts brown sugar, otherwise white and boiling water, allow to cool). Shake the ingredients with ice and strain into a chilled glass and garnish with a lime. Utmost deliciousness with very little effort.
4. Blackcurrant Liqueur: Decadently delicious with desserts
The beauty of rich, ripe brambly berries in crème de cassis is twofold. Not only can you savour this supremely delicious liqueur neat over ice, but you can drizzle it over anything you fancy… fruit puddings, waffles and ice-cream are perfect pairings.
5. Tequila: 100% agave is THE A-list party spirit
If you really want to call the shots, there's far more to tequila than first meets the eye. Ridiculously smooth, clear and bright, steely-eyed tequila fans appreciate this sweet agave served straight up. But on the cocktail circuit, tequila is trending. So what are you waiting for? Sun's out and happy hour is winking at us from around the corner.