With our showy rose gardens in full bloom and rosé wine season in full swing, now is the time to kick-start your holiday rosé romance with the flurry of styles hitting the shelves.
But be warned. If – like us – you're a serious rosé lover, and come summer you fall head over heels with ballerina pinks and can't resist a bottle that looks as cute as candy, you'll need to be quick.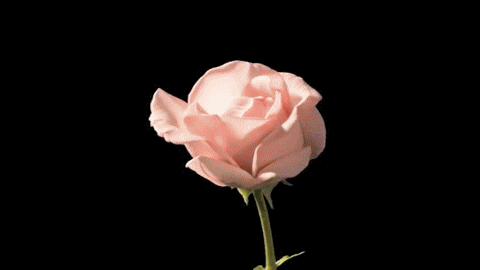 No sooner do these blushing beauties land, such is their spike in popularity, they leave those heavy cab savs for dust, and even a humble white Burgundy can find itself overshadowed by a posh pink when we're seduced by all those lipstick hues.
Here's seven rosés from around the world to snap up now…
1. Pedro Luis Monastrell Rosé 2019, Spain, GBP 5.99, Aldi
Happiness in a glass and a star buy, this is a fun and frivolous rosé to bring you that much closer to a place in the sun. A seductive salmon pink, it's lifted and lively with aromas and flavours of peppery red fruit, cherries, pink grapefruit and thread of acidity on the crisp finish. At this price, you'll even have enough change for a bowl of olives.
2. Casillero del Diablo Rosé 2019, Chile, currently GBP 6 until June 8 (was GBP 8), Tesco
A warm-weather wine that looks as good as it tastes, you might want to grab a sun lounger before pouring a glass of this radiant coppery pink. With hints of blackberry leaf and spice, there's ample raspberry, black fruits and a wash of watermelon keeping it fresh with an attractive structure and crisp finish. A lovely style to chill out with.
3. 16 Little Black Pigs Rosé 2019, South Eastern Australia, GBP 8.99, Virgin Wines
Here we have a punchy, copper pink (14.5% abv) that's Australian through and through, with beams of vibrant summer fruits and mouth-filling flavours of strawberry, raspberry and redcurrants with an alluring creaminess and exuberance that's generous and playful to the very last sip.
4. Mirabeau Forever Summer 2019, South of France, GBP 9.50, Sainsbury's
Quite the most delicious petal pink (and lower abv at 11%) you could ever wish to grace your lunchtime ice bucket. With luscious red berry notes entwined with hints of ripe melon and dried cherry, a refreshing juicy character with fresh acidity flowing throughout, Forever Summer lives up to her name – and the label is pretty enough to turn heads.
5. M by Famille Sumeire Méditerranée Rosé 2019, Provence, France, currently GBP 10.80 (was GBP 11.99), Winebuyers.com
A thrilling rosé – it really is a case of drink and dial M for marvellous with this pale coral pink. The beautiful bouquet of sweet berry fruits with a hint of vanilla and spice, married with flavours of strawberry and raspberry, a silky, creamy palate complemented by a delicate mineral character, this is the type of rosé that seduces the taste buds with every sip.
6. De Martino Gallardia Cinsault Rosé 2018, Chile, GBP 12.99, Virgin Wines
If you every wanted to be led astray from a Provençal pink, this could be your boarding pass to pleasure. A light salmon pink with faint aromas of dried berries and cherries, delicate raspberry fruit flavours are enhanced by savoury herbs and a subtle hint of hickory smoke that adds a little bit of intrigue, with some vivid freshness on the finish.
7. Roche Bellemont Provence 2019, Coteaux d'Aix-en-Provence AOP, France, GBP 15.49, Laithwaite's
We all love to drink with our eyes and behind this bell-shaped bottle is a rosé in full bloom. An alluring rose gold, it displays ripe berry aromas with hints of earthy spice and wild herbs, with silky, savoury fruit that's delicate and lively with hints of lemon curd and finishing with a fresh, mineral note. A fast-track to a Riviera lifestyle while we staycation at home.