Fresh as a daisy, from its gorgeous grassy flavours to its tangy ripeness and aromatic freshness that runs wild, it's not surprising sauvignon comes from the French word 'sauvage', meaning savage or wild.
Its spiritual home is France and famous regions such as Sancerre in the majestic Loire Valley – otherwise known as 'the garden of France' – produce some of the finest. But it's in New Zealand where these green-skinned, vigorous vines have pushed the boundaries with their racy flavours, so sought-after, we can't drink enough of the stuff.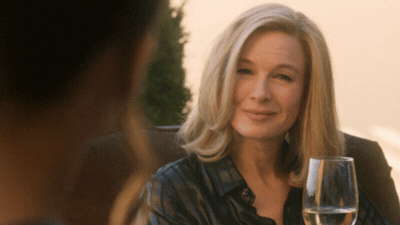 Widely grown all over the world, some of the best are from California's Napa Valley, where they've made sauvignon blanc 'its other sauvignon', and South Africa's Western Cape reaches out to us with its deliciously vibrant, refreshing styles.
Beautifully ripe and exuberant, here's our pick of the bunch right now…
1. Yealands Sauvignon Blanc 2019, Marlborough, New Zealand, GBP 8, Sainsbury's
Mother Nature's taken a shine to Marlborough in New Zealand's sunny South Island and this award-winning winery sets the benchmark, turning out some of the best savvy blanc – and 2019 is cited as an outstanding vintage. With all the citrusy, herbal characteristics you could wish for, guava and tropical fruit leap from the glass with a clean crisp, minerally finish and breezy freshness.
2. Mud House Sauvignon Blanc 2019, Marlborough New Zealand, GBP 9.50, Waitrose
With sauvignon's signature punchy green and herbaceous notes and a compelling zestiness, aromas of snow pea, guava and nettles fan out, followed by a flourish of melon, citrus and grapefruit flavours. Ending with a juicy, mouth-watering acidity, this is another showstopper to bring smiles all round.
3. Thierry Delaunay Sauvignon Blanc 2019, Loire Valley, France, GBP 9.99, Majestic
A top drop from Touraine to steer you in the right direction, and not as spendy as the Upper Loire and prestigious Pouilly-Fumé and Sancerre regions, this very appealing wine focuses on elegant, fruit flavours with ripe, summer peach underpinned by jazzy grapefruit, a touch of juicy greenness and lovely, long lasting finish.
4. Warwick Estate The First Lady Sauvignon Blanc 2019, South Africa, GBP 12.95, Wine Direct
Enjoying an upward trend in South Africa, their lively and fresh, fruity styles offer plenty of zing – and here we have some smoky nuances joining the party. Assertive aromas of freshly-cut grass meet crisp Granny Smith apples, with tropical fruit notes of pineapple and granadilla, and a push of citrusy acidity closing the finish.
5. Rolling Valley Sauvignon Blanc 2016, Napa Valley, USA, GBP 14.99, Laithwaite's
Famed for its world-class cabernet sauvignon and chardonnay, we definitely think this prestigious wine region's sauvignon blanc is worth a double take, especially with zippy styles like this. Expressive tropical fruit flavours mingle with exotic kiwi and guava fruit, providing a brilliant vibrancy, concentration and a pronounced freshness (even with a little age) that keeps you coming back for more.
6. Greystone Barrel Fermented Sauvignon Blanc 2018, Waipara Valley, New Zealand, GBP 16.15, Frontier Fine Wines
Outside of Marlborough, this premier wine region produces sauvignon blanc with rounder, tropical fruit with varying levels of ripeness, and here, with herbaceous aromas dialled down and an array of exotic ripe stone fruits, texture and richness dialled up (the wine is barrel fermented and aged for eight months in French oak), there's a creaminess with soft, acidity and Kiwi gorgeousness.
7. Domaine Michel Thomas Sancerre 2019, Loire Valley, France, GBP 17.99, Laithwaite's
Stylistically, this is a thrilling Sancerre with its refreshing, flinty, minerally palate, with vivacious green apple and citrus fruits, grassy, lemony aromas with hints of wet stone, very focused with lovely concentration and fresh, lingering finish. Echoing the wildness and intensity the grape takes its name from, the winemaker's created a superb wine with personality and poise.