From the freshest fizz to the brightest whites and lip-smacking reds – when it comes to a New World wine experience, you can bank on an array of grape varieties and exciting styles to set a good-time tone.
Running the gamut from impressive and weighty to fresh and fun to fruit-driven finesse, these are the kind of wines we want to drink again and again.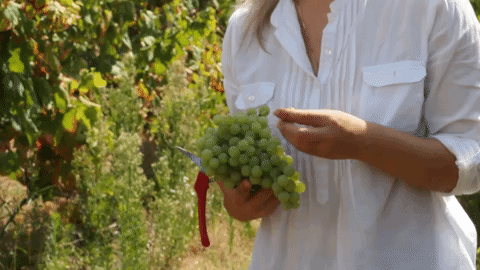 Whether it's taking French grapes and making them their own, putting the name of the variety on the label (taking the guessing game out of the difference between a Sancerre and a Pouilly-Fuissé), New World fruit really tastes like fruit.
And without the ties of tradition and rules, the modern wine game and drive for improvement and quality, with a focus on fresher drops, means wine lovers have never had it so good.
But let's move on to the important stuff – what to try now? And just in case you're wondering, Sancerre is made from sauvignon blanc, Pouilly-Fuissé from chardonnay, and we've two delicious examples in our stellar line-up…
1. Jansz Premium Cuvée NV, Tasmania, Australia, GBP 13.49 until June 9 (was GBP 17.99), Waitrose
An A-list Aussie fizz in a rich, hedonistic style – hands down this is the closest bubbly to a glass of champagne. Made in the traditional champagne method (even though they've coined it Methode Tasmanoise), there's the perfect balance of freshness and opulence with a blast of the baker's shop. Rich, creamy and toasty with notes of nougat, honey, peaches, apricots and roasted nuts.
2. Exquisite Padthaway Chardonnay 2018, Australia, GBP 5.99, Aldi stores
Thanks to the trend toward more elegant, less oaky and buttery chardonnay, the era of ABC (anything but chardonnay) is over – and Aldi's wine expert, Sam Caporn, MW suggests it's time to "stop saying chardonNAY and start saying chardonYAY!" This unoaked style has completely renewed our interest. With the fresh aromas and flavours of ripe honeysuckle, orchard fruits, bitter almonds and tiers of tropical fruits, there's a vibrancy and freshness that's irresistible – especially at this price.
3. Ara Single Vineyard Sauvignon 2019, Marlborough, New Zealand, GBP 10.99, Waitrose
A beautiful expression of Kiwi sauvignon, this is a well-flavoured wine, fragrant and giving with gentle grassy aromatics, ripe passion-fruit and grapefruit leading to a succulent palate that's herbaceous but subtle, with lime-edged stone fruit flavours and invigorating finish. A first-rate savvy blanc for summery goat's cheese salads and Thai stir-fries.
4. Yalumba Y Series Viognier 2019, South Australia, GBP 8.50, Sainsbury's
A grape that's becoming increasingly popular – viognier is prized for its heady, richly scented, fruity floral aromas – Yalumba have refined the style to produce some of the most superb viognier outside of the Rhône Valley (where it makes the prestigious wines of Condrieu). If you love the idea of a full-bodied white with swirling aromas of orange blossom and honeysuckle, that's graceful with a creamy mix of apricots and fresh pineapple, balanced by nice acidity, this entry level drop is a delightful introduction.
5. Co-op Fairtrade Cabernet Sauvignon 2019 Argentina, GBP 6.50, Co-op stores
We're familiar with Argentina's flagship grape (a French variety, malbec flourishes in Argentina's high altitude vineyards), but how about exploring its cabernet sauvignon? Another leading red varietal, this cab sav comes across as well structured and polished and features a solid mix of blackberry, currant, black cherry and savoury spice, with firm tannins lingering on the finish.
6. Waitrose Maipo Valley Cabernet Sauvignon 2017, Maipo Valley, Chile, GBP 9.99, Waitrose
A richer style from Argentina's slender sister, Chile excels at cab sav and produces a range of styles – from vivid, blackcurranty reds offering outstanding value to top-notch – and most (like this one) come from its Central Valley. Rich and satisfying, this deliciously generous version tastes like it should cost a whole lot more (especially while on special). Juicy and complex, with seductive aromas of fresh red fruits laced with cassis, a core of ripe blackberry fruit, plums spicy oak and delicate herbal notes, it's a winner.
7. Kalfu Molu Pinot Noir 2018, Casablanca Valley, Chile, GBP 10.25, Frontier Fine Wines
Another crowd-pleasing cracker from Chile's central area. Pinot noir (Burgundy's major grape) is grown the world over and while the best come from New Zealand, California and Oregon, this more affordable version ticks all the plush pinot boxes. An elegant style with cherry and raspberry scents, ripe raspberry and spiced cherry fruit plus soft vanilla from oak ageing, there's a lovely freshness on the silky finish.
8. Wakefield Jaraman Cabernet Sauvignon 2017, Clare Valley, Australia, GBP 17.99, Majestic
A new release from Wakefield (and more affordable version), this award-winning winery set out to offer a new breed of Old World Bordeaux style reds in the Clare Valley and have built up an impressive reputation for their cab sav – which not only rivals the best in Australia but the rest of the world.
A blend of Coonawarra and Clare Valley fruit, it's all about a complex mix of big, ripe fruit, with wonderful aromas marked by plum, eucalyptus, oak and herbs, and the core blackberry flavours are intense and persistent, scoring points for its purity, not to mention a velvety smooth finish as long as a runway. Just gorgeous.