When non-essential shops open their doors again you'll notice a number of significant changes, as retailers adapt their stores to try and make them 'Covid-secure'.
Fashion brands, for example, will have to keep their changing rooms closed and some stores will be limiting their opening hours.
Jewellery stores face additional challenges, where 'try before you buy' is so crucial for high value or sentimental purchases, and items may be handled by many customers each day.
"An engagement ring is one of the most important purchases you'll ever make and to be able to see the sparkle and brilliance of a diamond for yourself and fall in love with the ring is so important," says Anna Blackburn, managing director at Beaverbrooks.
"It's a special moment and an experience you can only really get by being there in person."
That's why the retailer – which will open 58 of its 70 UK stores on June 15 – has introduced a variety of measures to help prevent the spread of coronavirus.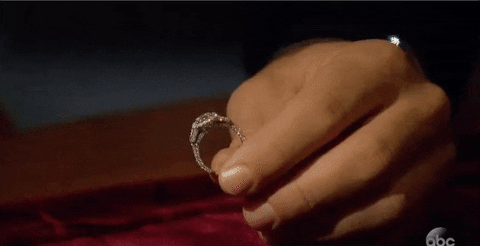 "Over the past few months, we have been developing comprehensive plans for this reopening, which put safety at the top of the list while ensuring we are able to resume the high level of personal service our customers expect," Blackburn says.
Social distancing measures
There will be protective perspex screens at consultation points in Beaverbrooks shops, with fewer selling zones, and reduced numbers of customers allowed into stores.
Similar to those seen in supermarkets, floor markings and physical boundaries will ensure safe social distancing for customers and staff.
Hand sanitiser
Hand sanitiser stations will be positioned at the entrance and throughout stores. Use of sanitiser will be mandatory for shoppers to use before entering.
Optional PPE
Staff will not be required to wear face masks o personal protective equipment, but will have the option to do so if they wish. Masks and gloves will also be available for customers.
In addition, daily temperature checks will be carried out on staff, as a fever is one of the main symptoms of the virus.
Jewellery cleaning
As customers will be permitted to try on jewellery, Beaverbrooks has introduced a rigorous hygiene process with limited stock rotated on a regular basis and the use of a specialist cleaning solution.
The solution will disinfect jewellery between wears, killing germs without damaging valuable diamonds, jewellery or watches.